Free Charge Membership
To become a member of the group "SPERIMENTAL RADIO – SUGAR RADIO", interested parties must send fill out the form below. Please, all fields marked with an asterisk must be completed, with the following mandatory data listed: NAME AND or SURNAME, DATE OF BIRTH, PRIVATE ADDRESS, E-MAIL, CALL SIGN usually used with other groups, 100 confirmed countries, (If you have the HF license, it is not necessary to send the list of countries), the group reserves the right to request any QSL for control. The membership is free, An e-mail will be sent to confirm the registration, with the beautiful Certificate of Membership, which you can see here.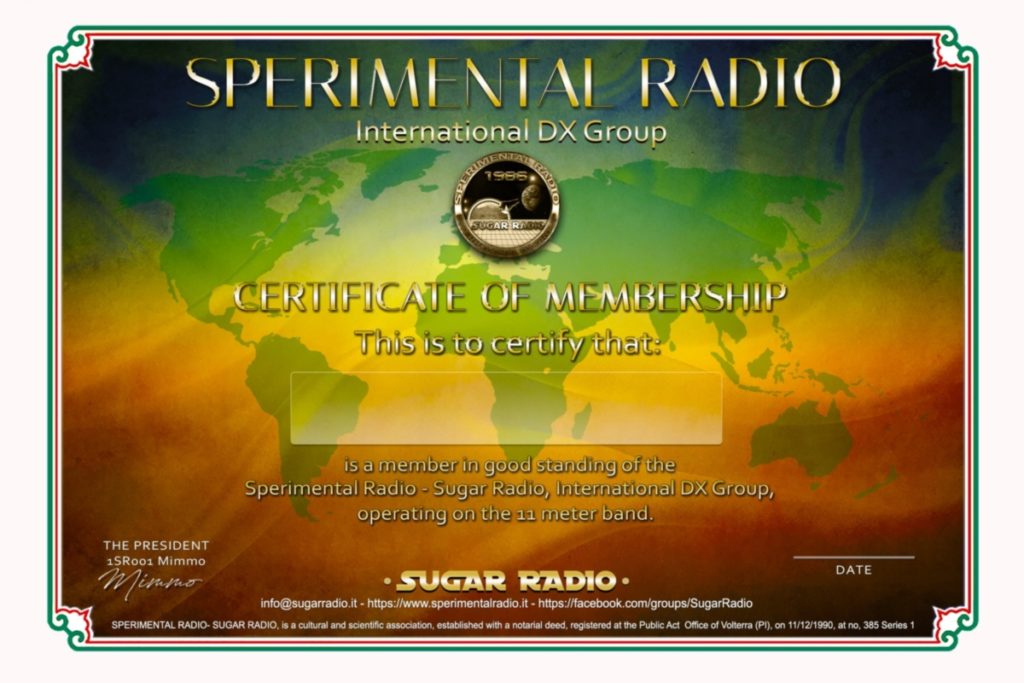 The call sign will be assigned in according to the decision of the group's board and not on request. All members must abide by the authorizations they hold and the laws and regulations governing amateur and amateur radio broadcasts in force in their country, so the group "SPERIMENTAL RADIO" denies any responsibility for non-compliance with these rules. All the request to join, submitted, will be always subject to the approval of the Directors group's board. Any impropriety, involves expulsion from the group.